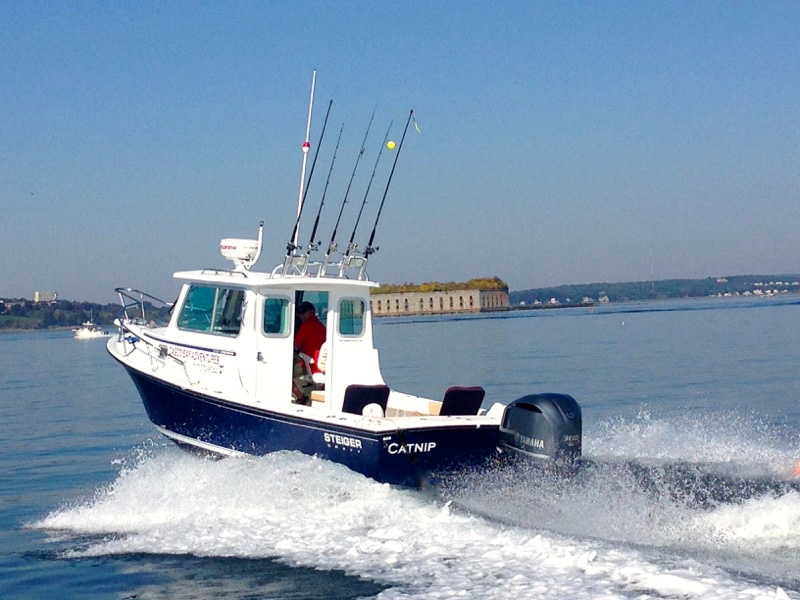 Standard Charter Info
Our base pricing is $150 for the first hour; $100 per hour for additional hours; maximum of 6 passengers, 4 preferred for fishing. Check out these examples or better yet mix'n match to your hearts content. Better yet… little of each all in one!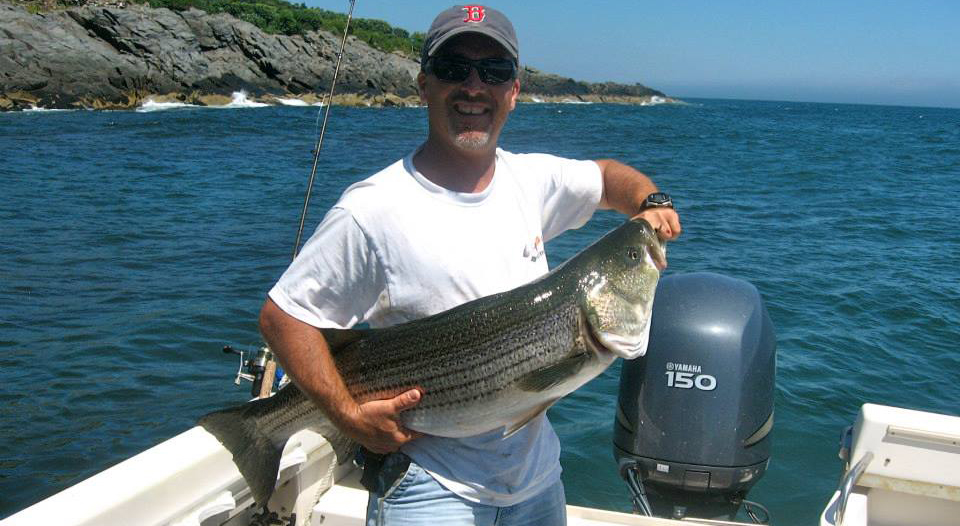 Striper and Mackerel Fishing
Recreational fishing around Casco Bay and the surrounding islands and rivers. $350 for 3 hour trips. 4 passengers preferred.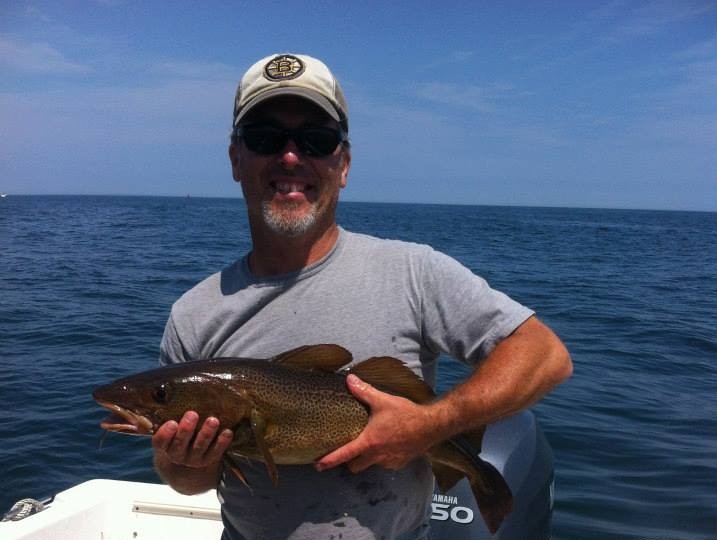 Ground Fishing at West Cod Ledge
Join us as we travel out to the Cod Ledges just a few miles off shore for some ground fishing for haddock. $450 for approximately 4 hours of Ground Fishing. 4 passengers preferred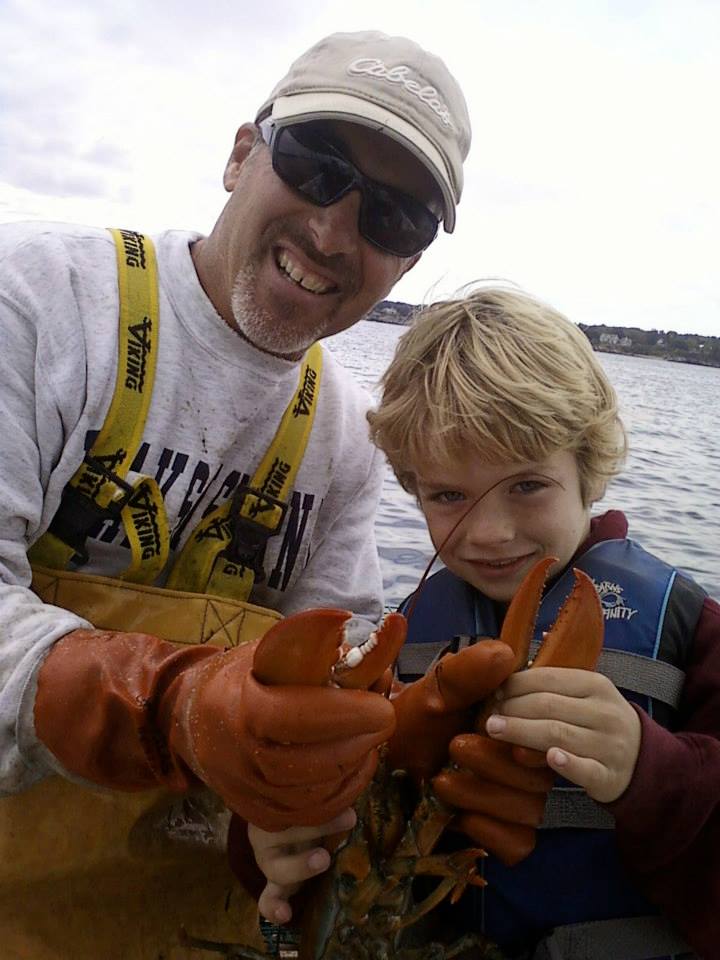 Lobsters, Forts, Lighthouses & Seals
We have daily trips Monday through Saturday running out to haul our lobster traps, learn about the life of a lobster followed by some lighthouse sight seeing. $250 for 2 hours. Max 6 passengers, 4 preferred.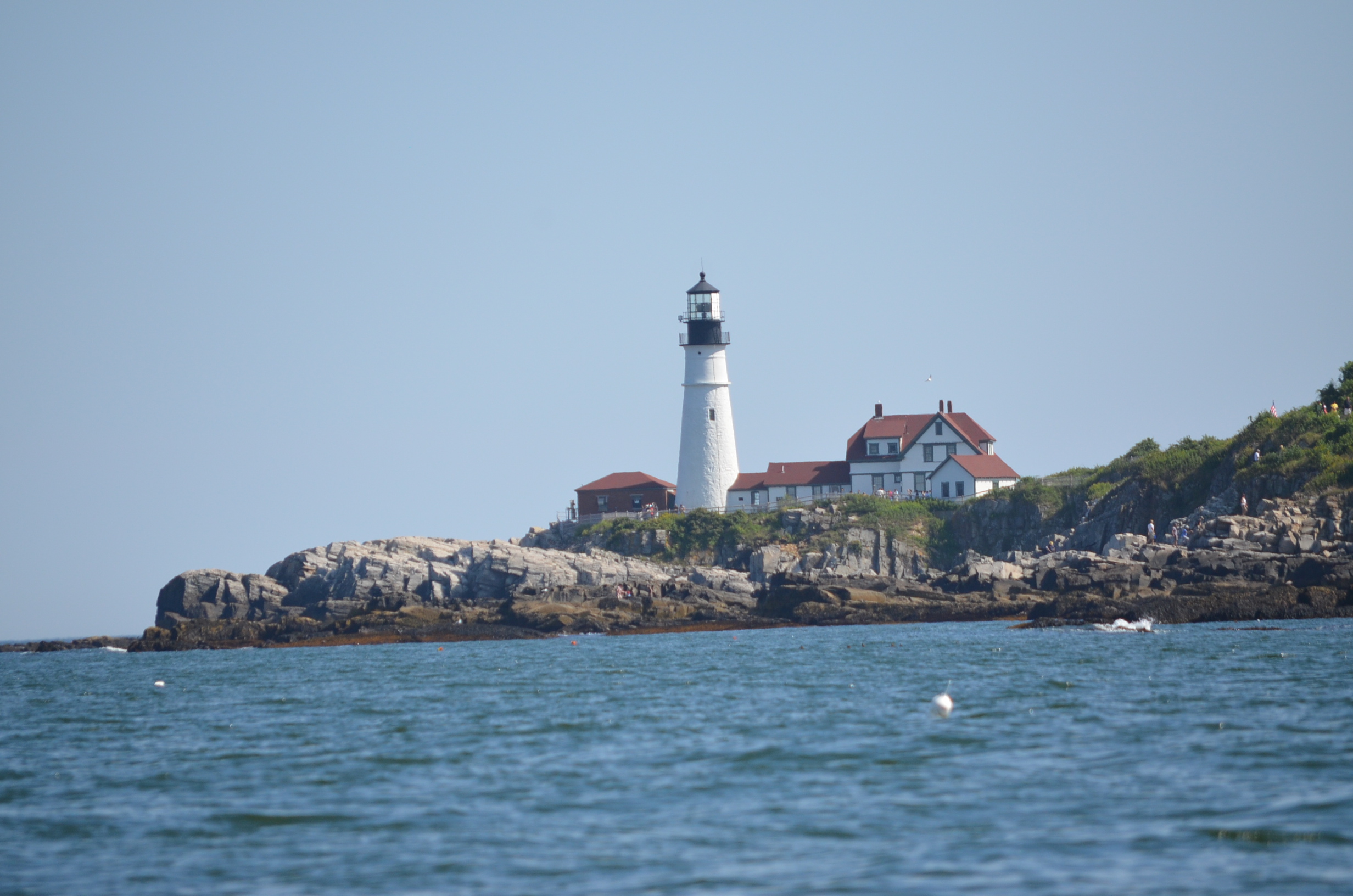 Dining Adventures
Dolphin Marina Restaurant Adventure
:
3 to 4 hour outing to Harpswell's Potts Harbor for a meal or cocktails at the Dolphin Marina Restaurant. Great seafood and unbeatable views of Casco Bay. $350 is only for transport and tour of up to 6 persons.
Diamond's Edge Restaurant Adventure.
90 minute tour of Casco Bay before dining at the fabulous Diamond's Edge restaurant at Diamond Cove. Includes drop off and return to Portland or SPM. $250, max of 6, transport and tour only.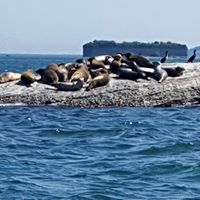 Sightseeing on Casco Bay
Pack your favorite beverages, snacks, camera and a smile. Capt Bill, Capt John or Capt. Geoff will show you the beauty of Casco Bay. Kids can take the helm while you just sit back relax and enjoy our great sights and sea breeze. $250 for 2 hours. Up to 6 passengers.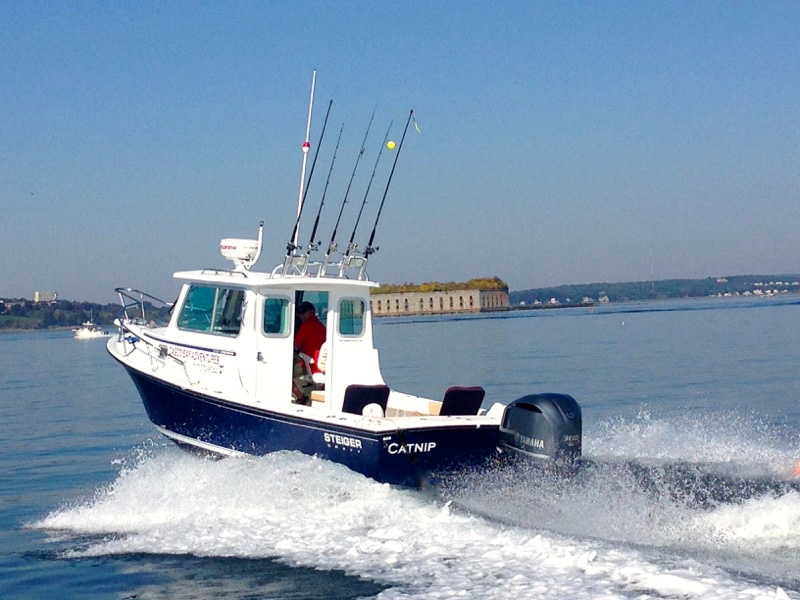 The Casco Bay Adventure Tour
OUR MOST POPULAR CHARTER! A little bit of everything……See several lighthouses and forts, do a little fishing, check a few of our lobster traps, see harbor seals……Enjoy a fun outing on the bay! 2 hours $250 3 hours $350 (adds more time for mackerel fishing)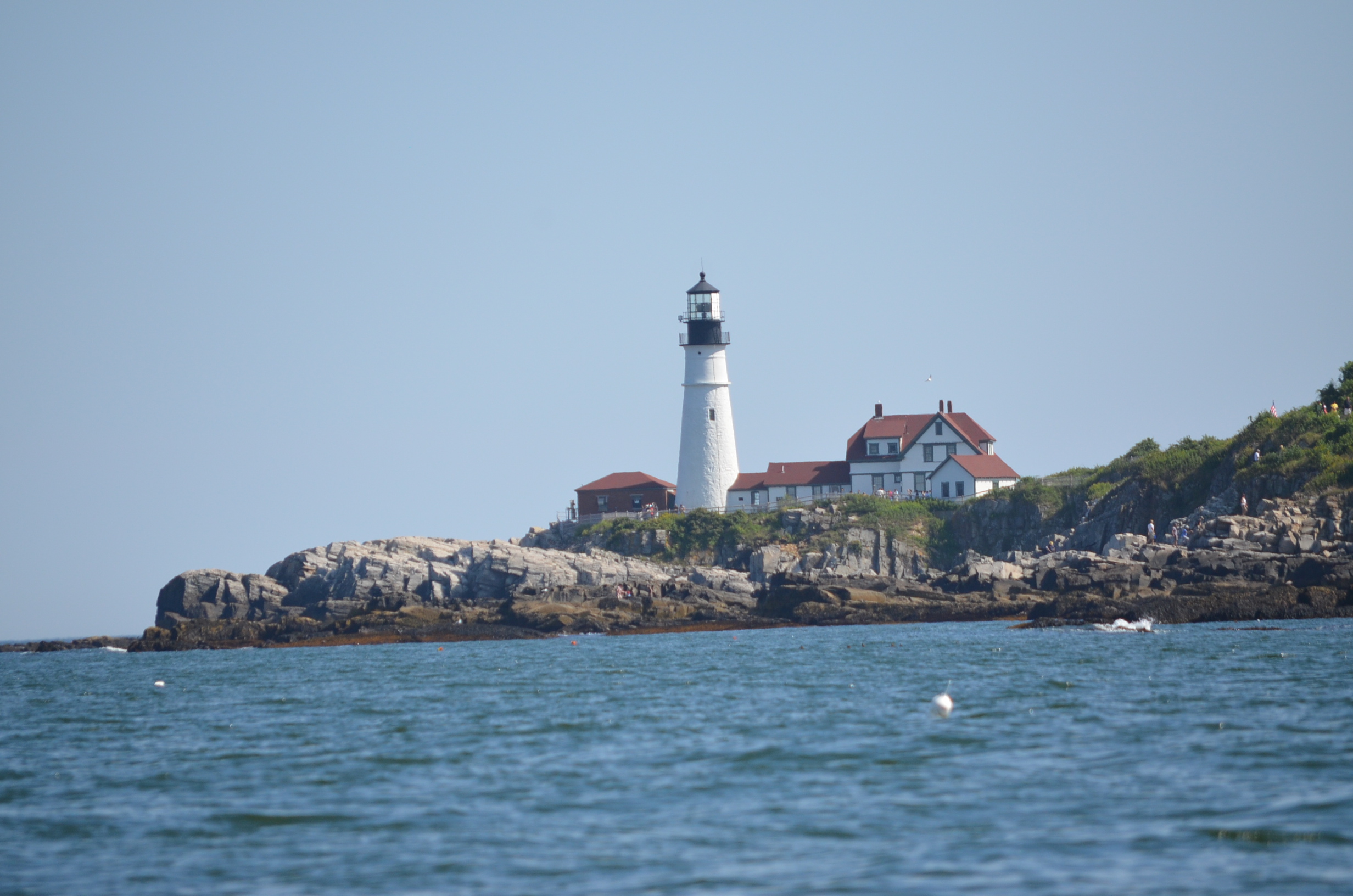 Maine…your adventure
What would you like to do on Casco Bay? Contact us to set up a custom charter for you!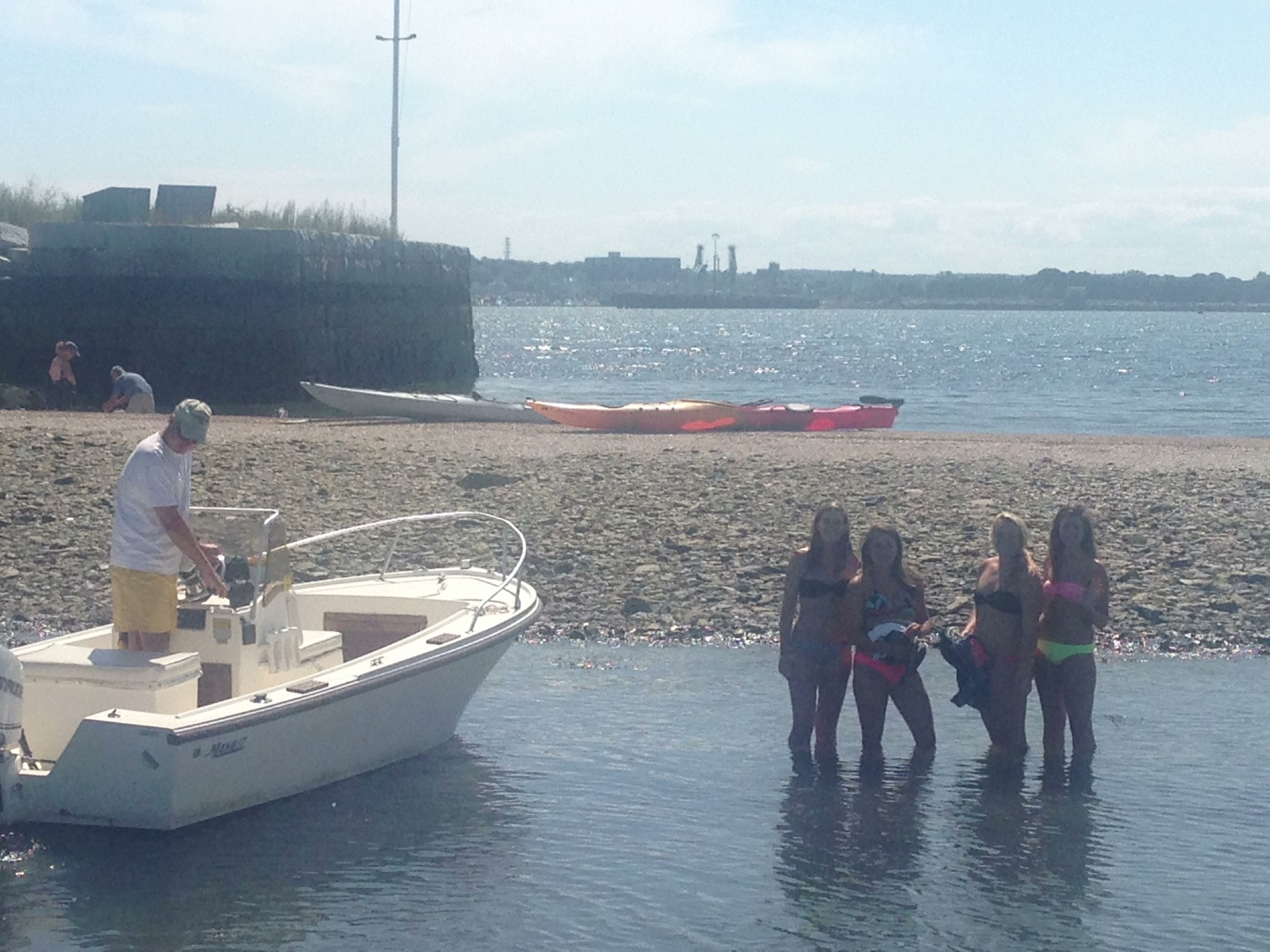 Visit Fort Gorges
The Casco Bay Islands offer a glimpse of Maine maritime history. In 1858 Fort Gorges was finally completed and armed as the Civil War ended. It was manned in the Spanish American War and used to store submarine mines during WWII. Let US transport you and up to 5 friends to and from the fort so you can explore the fort and, perhaps, have a picnic or cookout on the beach. Best within 2 hours either side of high tide. $100 round trip